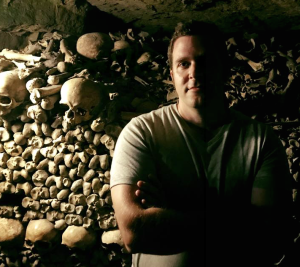 Kristopher Triana is a Splatterpunk Award winning author. His works include Full Brutal (Awarded Best Novel at the 2019 Splatterpunk Awards), Toxic Love, Shepherd of the Black Sheep, The Ruin Season, Body Art, The Detained and Growing Dark. His fiction has appeared in many magazines, anthologies, audio books and on websites, and has been translated to multiple languages. His fiction has drawn praise from Publisher's Weekly, Rue Morgue Magazine, Cemetery Dance, Scream Magazine and such prominent authors as Brian Keene, Jack Ketchum, Bryan Smith and Ryan Harding. While primarily a horror writer, he also writes crime fiction, literary fiction, noir and westerns. He also is a columnist with Backwoods Survival Guide Magazine.
He also has a very strong love of animals—especially dogs.
He lives in Connecticut.